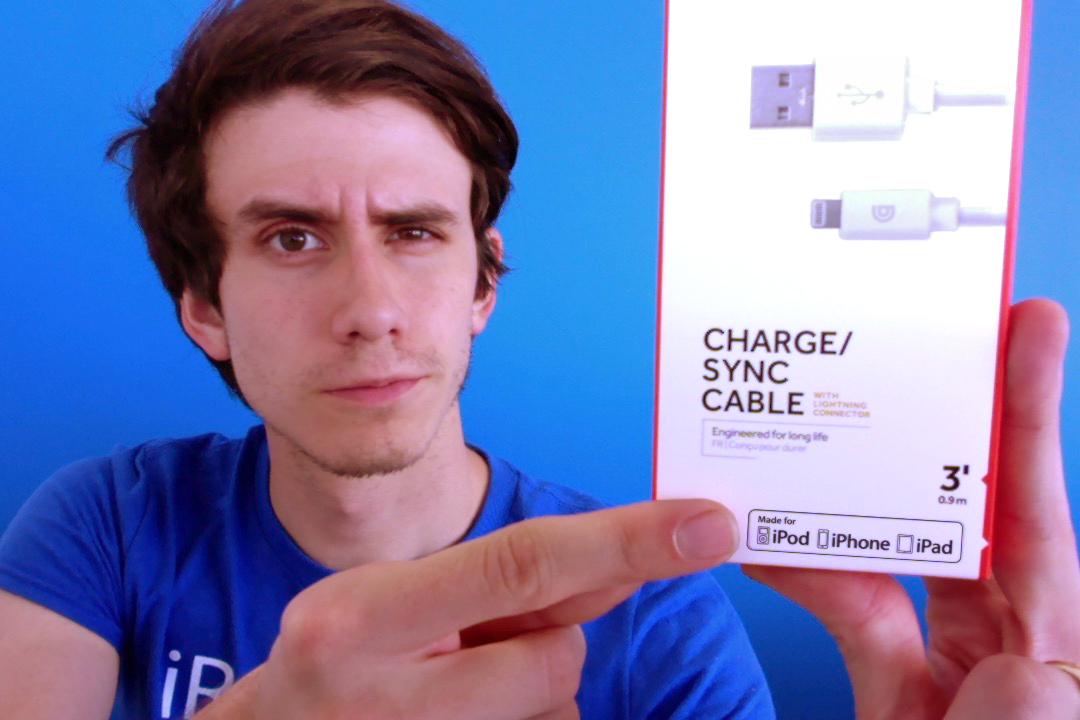 This week, we were not able to publish our regularly scheduled Talkin' Tuesday due to preparation of our Ribbon Cutting Ceremony, (Thank you everyone who came and supported us!). So we hope to make it up to you all by publishing a Talkin' Thursday for this week. This week we are discussing the importance of this tiny little logo.

This logo is Apple's official MFi Certified logo. MFi is short for "Made for iPod, iPhone and iPad" and is used by Apple certified accessory manufactures, such as Griffin, Belkin, and Paracable, to ensure customers that their products uphold to Apple's standards and are recommended to be used with your iDevice. The MFi certified logo covers accessories like AirTunes supported wireless speakers, vehicles with built in CarPlay, and AirPlay streaming for Apple TV. However today we are going to focus on MFi certified lightning cables.
MFi Lightning Cables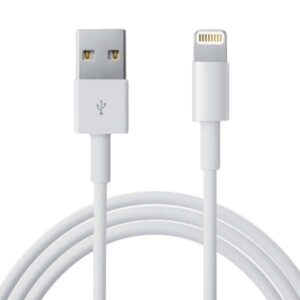 The lightning connector superseded the original 30-pin dock connector in 2012 and is currently Apple's proprietary connector for charging devices and transmitting data.
Inside each lightning connector is a tiny authentication chip that tells your device it's Apple MFI Certified. This is important because non-certified, or knock-off, lightning cables can be very dangerous to your device. These cables can often times get extremely hot, cause damage to your phone, and even render it completely fried and useless.
Non-MFi Lightning Cables
Non-MFi Certified cables can be purchased from various resellers for much less than a certified cable. However, cheaper is not always better. According to Apple, non-MFi Certified cables "are not subjected to industry-standard consumer safety testing and are poorly constructed with inferior or missing components, flawed design, and inadequate electrical insulation. These counterfeits have the potential to overheat, catch fire, and deliver a deadly electric shock to consumers while in normal use."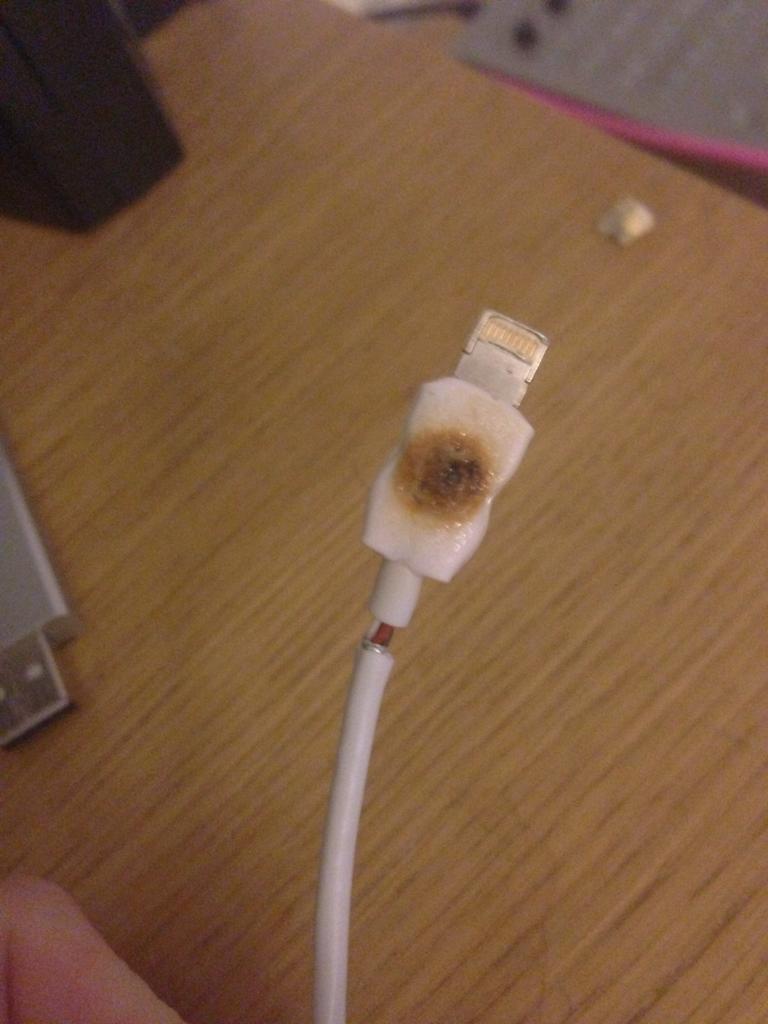 As a technician, I have seen this to be true with a few customers who have used non-MFi Cables and had their logic board (backbone of the device) shorted by bad voltage delivery caused by non-MFi cables. Once a logic board has been shorted, the cost to repair becomes almost the same as a new device.
Verification
Conveniently, if you are running iOS 7 or higher, your iDevice will notify you if you are using a non-MFi cable with the message "This cable or accessory is not certified and may not work with you device."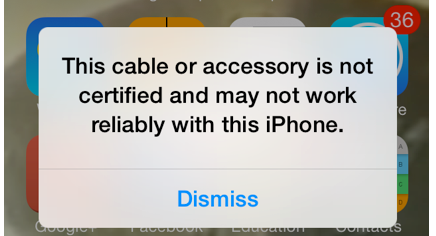 When purchasing chargers or charge cables for your iDevice, make sure to look for the MFi logo to ensure you are getting an Apple approved product. If you are unsure if your charger is MFi certified, you can visit Apple's website here to verify your product. 
https://mfi.apple.com/MFiWeb/getAPS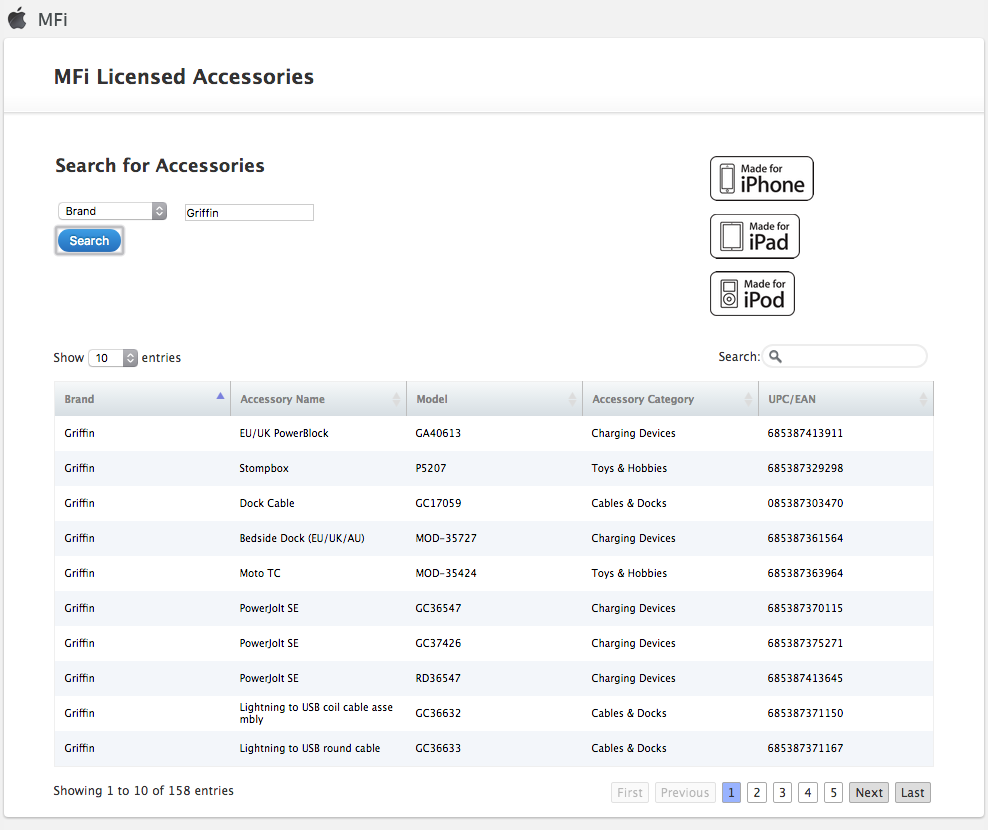 I hope this information has provided an insight to the importance of the MFi logo and will help you further on when purchasing charging cables for your personal iDevices.
iRevive is a smartphone and computer repair company that specializes in Apple/Macintosh devices in Greenville, SC