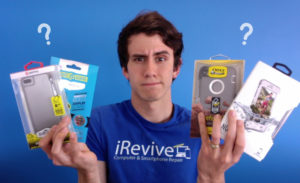 Here at iRevive, most of our clients with broken phones own protective cases for their device but simply don't use. When asked why, clients tell us that their case is either too bulky or doesn't allow for a Popsocket or a wallet to be attachment. With feedback provided by clients, we narrowed down which accessories would work out best for the three major lifestyles we see; Low profile, Heavy duty, and Active.
Griffin Survivor

The most common fit for clients that want protection but don't want to settle on a thick case are our Griffin Survivor cases and Gadget guard screen protectors.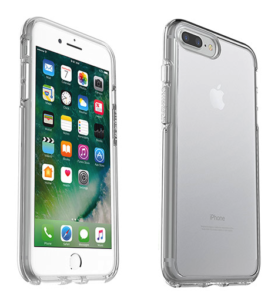 Griffin's Survivor case is a silicon bumper case that protects the aluminum frame of iPhones from everyday wear and tear. In the event you drop your phone, the case acts as a protective bumper and will absorb most of the shock impact. And at only $19.99, this case is highly affordable and provides phones with some added protection.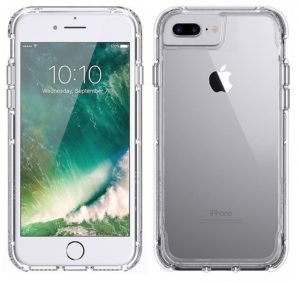 Pros
Lightweight and Thin
Clear, so you can show off your phones natural look
Add protection for everyday wear and tear
Can add accessories like Popsockets or wallets
Cost effective
Cons
Does not add protection to front of phone
Wont protect from large impacts
Not entirely shock resistant
Griffin Survivors cases are perfect for clients who want a low profile case.
GadgetGuard Black Ice+

Another great accessory for clients who like the natural thinness of their iPhone is a GadgetGuard tempered glass screen protector. These screen protectors are 0.2mm thin, will break before the glass on your phone breaks by absorbing shock, work with any bumper case, and come with a $100 money back guarantee if your phone glass breaks.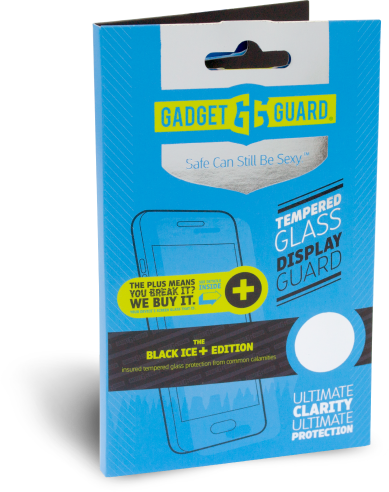 At $29.99, the screen protectors cost a little bit more than a lower end screen protector. However this specific screen protector is like an insurance policy for your device with added protection. You break you screen, they write you a check to help pay to repair it.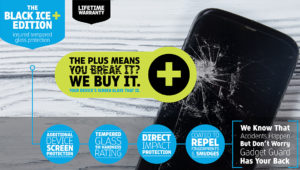 These screen protectors work great by themselves and when paired with a Griffin Survivor, you get all the protective benefits of a bulky case without the bulkiness. Pros
Only 0.2mm thin
$100 money back guarantee
Compatible with any bumper case
Protects glass on phone
absorbs impact shock
Cons
Does not work with enclosed cases (e.g. Otterbox defender, Lifeproof)
Cost a little more than an average screen protector
OtterBox Defender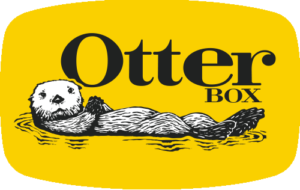 Lets talk about heavy duty. By heavy duty we mean someone who is dropping their phone…a lot. The clients we see who request something heavy duty typically work in contracting, construction, factories, automotive, other industries where they are prone to drop their phone or have something dropped on it. OtterBox Defenders are the ideal heavy duty cases for this exact purpose.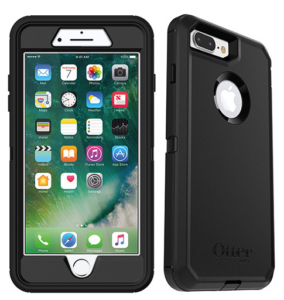 OtterBox Defenders are thicker cases that have a hard plastic skeleton that encase your iPhone accompanied with a rubberized body that absorbs massive impact and a built in scratch protector for the face of your screen, making this case shock proof, scratch proof, and dust resistant. The company OtterBox also honors a 7 year warranty on their smartphone and tablet cases in the event the products begins to deteriorate or fall apart from normal wear and tear.

Of course with this much protection there is a total cost of $49.95, however when it comes to protecting your $600 phone, the investment is worth it. If you don't mind a thicker case and you drop your phone a lot this may be the case for you. Pros
3 layers of protections
Shock/Scratch Proof
Dust Resistant
Protects entire phone
7 Year warranty
Cons
Thicker design
Difficult to carry in pocket
Plastic scratch protector makes typing difficult
Can not attach accessories like wallet or Popsocket
Does not work with Docking Stations
Lifeproof Nüüd

Last but not least, we carry the perfect case for clients that are active, that spend most their time outside, that spend most of their summer vacation by a body of water. Lifepoof's Nüüd case is the ideal case for great protection and slim design. Just like OtterBox's Defender case, the Lifeproof Nüüd encases the phone, protecting the entire device. However, unlike the Defender case, the Nüüd case is thiner and can be submerged in water up to 6 feet deep for up to 1 hour. This makes underwater photography with your iPhone a realty.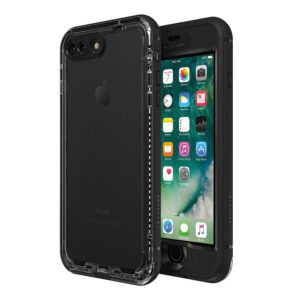 Starting at $89.95, the Lifeproof Nüüd is the most expensive case we carry in stock and isn't necessary for everyday uses. The case is ideal for surfing, kayaking, hiking, snowboarding, mudding, and any activities that involve the earthly elements. And just like OtterBox, Lifeproof honors a warranty on all of their accessories and will replace the case entirely if a defect arrises from normal wear and tear.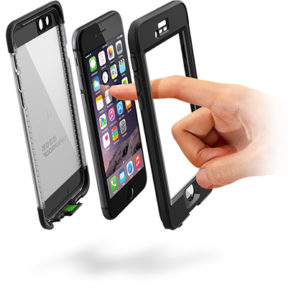 Pros
Thin, low profile design
Protects entire phone
Water, Dirt, Drop, Dust, Snow proof
1 Year Replacement Warranty
Can add accessories like Popsockets or wallets
Screenless Technology for better typing
Cons
Expensive
Seldom audio issues
Is not compatible with all 3rd party chargers
Does not work with Docking Stations
We hope that this article has been informative in helping you decide what amount of protection works best with your individual lifestyle. If you would like to try a hands-on experience with any of these cases on your iPhone, stop on by and we will let you try before you buy! If there is a specific color you would like, we will special order one for you.
iRevive is a smartphone and computer repair company that specializes in Apple/Macintosh devices in Greenville, SC