The idea that you don't have to worry about viruses or malware if you have a Mac is still surprisingly popular. Many people believe that Macs can't get viruses, and Apple does little to dispel that notion, but is it really true? Can Macs get viruses?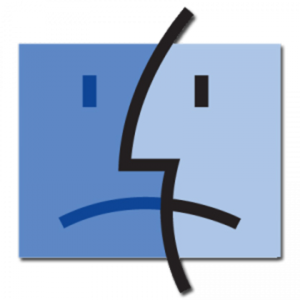 In short, the answer is yes. Though not as common as Microsoft platforms, Apple Macintosh computers are still susceptible to malware. As Apple began to grown market share, the amount of malicious software has grown more common among Apple users in recent years.
macOS Safer Than Windows
Below are some of the reasons why Apple Macintosh computers do not have as many viruses as Microsoft Windows computers:
Newer Macintosh operating systems, such as the macOS, is built on the Unix Kernel, which is one of the oldest and most secure operating systems available.
Microsoft Windows is used by a lot more people than the Apple macOS. Because more people use Microsoft Windows, it is a much better target and makes it easier for viruses to spread.
Most of the computer virus writers are more familiar with Microsoft Windows, which means it's easier for them create a virus for that platform.
Many of the tools, scripts, and code used to create viruses or other malware are designed for Microsoft Windows.
Common Malware
The viruses we see most frequently when performing a tune up on clients computers are MacKeeper, AdvanceMacCleaner (AMC), and TuneUpMyMac.
All of these programs are purposely named to sound like they are helping your Macintosh rather than infecting it. However looks, or in this case names, can be deceiving. If you find any of these programs in our applications folder, your computer has been infected by malware and needs to be cleaned.
How to clean and Prevent infection
There are two free programs we recommend for removing common infections.
1. Malwarebytes Anti-Malware

The first program is created by Malwarebytes, a highly reputable antivirus solutions company. Malwarebytes Anit-Malware for Mac is designed to quickly scan your Macintosh computer for commonly known malware programs. When the scan is complete, Malwarebytes will display found infections and prompt you to remove them with a click of a button. Malwarebytes is not a monitoring service and will only scan you computer when you run the program manually. It does not guarantee removal of all virus, but does an excellent job removing the majority. You can download a free copy of Malwarebytes below.
https://www.malwarebytes.com/mac/
2. Sophos Home for Mac

The second program is created by Sophos, another reputable antivirus company. Sophos Home for Mac is designed to both auto-scan and monitor your mac for potential unwanted programs. Sophos home is ideal for long term support beacuase it monitors your computer and stops malware before it can cause harm to your Mac. You can download a free copy of Sophos Home for Mac in the link below.
Tips on staying virus free
Stay away from downloading pirated copyright material such as movies and music.
Only visit sites that you are familiar with or have credibility.
Make sure to read the EULA (End User License Agreement) when installing new applications to make sure your not installing anything extra.
Avoid opening emails and or documents from unfamiliar email addresses.
Remember, if a program's name has the emphasis on improving computer performance, such as MacCleaner, SpeedUpMyMac, or MacPowerOptimizer, it's likely to be malware.
I hope that this article has provided an insight of common malware and viruses on macOS and has given readers the tools necessary for fighting infections. If you know of any anti-malware programs you have used, please leave it in the comments below to share your experience and opinions.